Everest Base Camp Trek in December
14 Days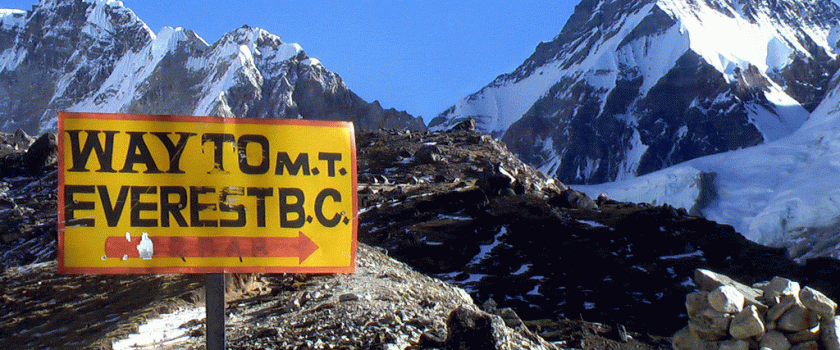 Trip Overview
---
Everest Base Camp Trek is one of the world-famous hiking journeys. Everest Base Camp Trek in short also called EBC Trek. This hiking trip takes you to the base camp of Mount Everest and grants you a great opportunity to explore Mount Everest, the tallest peak on the earth, its nearby glaciers, and the other Himalayan peaks.  Truly, Everest Base Camp Trek is an adventurous lifetime journey which is full of romantic moments.
Is it possible Everest Base Camp Trek in December?
This is one of the very common questions asked us by many people. Yes, Everest Base Camp Trek can be done easily in the month of December. The only difference is in the month of December, the temperature is relatively some lower than October, November. But it is bearable for trekking. And the trekking in December is like the same, not more tough than other months of the year.
Temperature in the route of Everest Base Camp Trek in December
In December, temperature in the route like in Lukla average 4°C minimum -1.8°C maximum 9.8°, in Namche Bazaar average 0.5°C minimum -6.5°C maximum 7.6°C, in Dingboche average -5.1 °C minimum -13.4°C maximum 3.2°C, in Lobuche average -7.7°C minimum -16.4°C maximum 1.1°C and in Gorak Shep/ Everest Base Camp average -8.9°C minimum -17.8°C maximum 0°C. The average daily wind speed is around 12-19 k/hr (about 8-12 mph).
Tips and Packing List for Everest Base Camp Trek in December
To trek to EBC in December be prepared to pack up important trekking gears you need before you head out. It is advisable to dress in layers (to wear pieces of clothing on top of one another). The following list is a guideline to help you pack for your trekking. According to your requirements, you may adjust it.
For Head: Sun Hat; Bandana or head scarf; Headlamp with extra batteries; Sun Glasses with UV protection.
For Upper Body: Shirts (1 half sleeve and 2 long sleeves); Lightweight thermal tops; Fleece Jacket or Wool Sweater; Wind Cheater jacket; Down Jacket (good to minus 20 degrees).
For Lower Body: 1 pair of lightweight thermal bottoms; 1 pair of fleece or woolen trousers; 1 pair of waterproof shell pants and 1 pair of hiking trousers.
For Hands: 1 pair of lightweight wool or fleece gloves and 1 pair of lightweight poly liner gloves.
For Feet: 2 pairs of thin inner socks; 2 pairs of poly or wool socks; 1 pair of Hiking boots (sturdy soles, water-resistant, ankle support); 1 pair of running shoes and/or sandals.
Medical: Your daily taking medicine if any; small personal first aid kit; Aspirin, plasters (band-aids); Sunscreen; lip balms; Anti-diarrhea pills; Anti-headache pills; Cough and/or cold medicine; Anti-altitude sickness pills: Diamox or Acetazolamide; Stomach antibiotic: Ciprofloxacin.
Other Useful Items: 1 sleeping bag (good to -20 degrees C or 28 degrees F); Rucksack and Travel Bags; 1 large duffel bag; A small daypack/backpack for carrying your valuables; Small padlocks for duffel- bags; 2 large waterproof rucksack covers (optional); 2 water bottles (1 liter each); disposable rubbish sacks; Toiletries: 1 medium-sized quick-drying towel; Toothbrush/paste; Multi-purpose soap; Deodorants; Nail clippers; Face and body moisturizer; Tissue /toilet roll; hiking poles, snack food (chocolate/ biscuits); umbrella; reading book or pack of cards (for leisure time during trekking).
The advantages of trekking to Everest Base Camp in December
Low Rainfall: Everest region has almost no rainfall during December, although you may see some snow. You can walk dry and do not have to worry about walking in wet clothes.
Clear view: Winters usually have the clearest views in the route of Everest Base Camp trek. The sky is crystal clear with good view of the surrounding.
Less crowd: In the winter, you will not find crowd of trekkers there. The trails become quiet and peaceful. You get to spend as much time on the trail as much you like to enjoy the surroundings. You will also have easy accommodations.
Everest Base Camp Trek Cost: USD 799 Per Person
The above Cost includes:
1. Airport pick up and drop services by private car.
2. Two-night hotel in Kathmandu at Tourist Standard Hotel with complimentary breakfast.
3. Airline tickets for the flight from Kathmandu to Lukla and also from Lukla to Kathmandu.
4. Domestic airport taxes where applicable.
5. Accommodation in Mountain Lodge/ Tea House during the trekking.
6. Everest National Park Entry Permit fee.
7. Trekker's Information Management System [TIMS] registration card fee.
8. Khumbu Local Government Trekker Permit Tax
9. Experienced English speaking trained trekking guide for the entire trekking.
10. Trekking Guide's daily expenses
11. Comprehensive first aid medical kit carried by the guide.
12. Trip Achievement Certificate after completion of the trek.
13. A Trekking Map of this route for a Group.
14. Necessary paper works, all government, and local taxes
15. Complimentary farewell dinner in Kathmandu with a cultural show at a typical Nepalese restaurant.
The above Cost excludes:
1. Nepal visa fee (USD 25 for 15 days/ USD 40 for 30 days period). You can easily get Nepal visa on your arrival time at Tribhuvan International Airport in Kathmandu.
2. Airfare of your international flight.
3. Your Meals cost (Breakfast, Lunch, Dinner) during the trekking. (Per Day USD 25 to 30) depend on the food you choose according to the restaurant menu)
4. Porter (Total USD 80 per person for the whole trek in the basis of on porter sharing by two trekkers. Generally, one porter carries the baggage of two trekkers in maximum total weight limit of 25 kg).
5. Your travel insurance which includes evacuation.
6. Alcoholic beverages, hot and cold drinks, bottled water, boiled water, dessert.
7. All kind of personal expenses like phone calls, internet use, laundry, hot shower during trekking, excess baggage charge in flight etc.
8. Lunch and dinner in Kathmandu. (USD 8 to 10 per lunch/per dinner)
9. Tips for Trekking Staff.
10. Any expenses arising due to unforeseen situations like personal sickness, natural calamities, political strikes, flight cancellation etc.
11. Cost of any extra services if you use which not mentioned in the above service inclusive section.
Notes:
In the package, if you want to include porter and food cost of trekking. We have a special package rate for this. Please contact us for the package rate including porter and food of trekking.
The above cost is in Per Person basis for a minimum group size of two persons.
If you are single and want to Solo Trek. We also organize Everest Base Camp Trek for a solo trekker. For the solo trekker, we have a separate special price. Please contact us for the price of Solo Trekking.
Ask our experts (Inquiry)
---