Pashupatinath Janakpur Tour
4 Days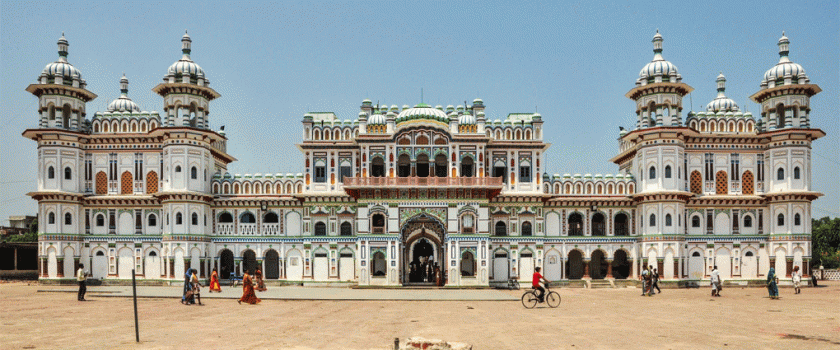 Trip Code: N-PIT-19
Destination: Nepal
Season: Available Year Around
Max Altitude: 1350 meters/ 4429 feet
Trip Starts/Ends: Kathmandu/Kathmandu
Transportation: Car/ Flight
Trip Grade:

Pilgrimage Tour

Trip Attraction:

Culture, Himalayas & Wildlife, Wieieieieieies
Trip Overview
---
Pashupatinath Janakpur Tour is the sacred trip of two major Hindu pilgrimage sites of Nepal. Janakpur city is also famous as Janakpurdham thus this trip can also be called as Pashupatinath Janakpurdham tour.
Pashupatinath is one of the most revered Shiva temples in the earth located on the bank of the Bagmati River 3 km east of Kathmandu city. Pashupatinath is a two-tiered golden temple with four silver doorways. Around this temple, there are hundreds of Shiva Linga's shrines and holy symbols.
It is believed that the Pashupatinath temple was built in the 5th century. Every day many Hindus from different places gather here to the darshan and puja of this temple. Janakpur is a religiously very important place where King Janak found baby Sita in a groove of a field and raised her as his daughter. When she grew up King Janak announced that she should be a wedding by whoever was able to string the divine bow of Shiva. Later Ram, Prince of Ayodhya, alone could lift the bow and break it up and married with Sita.
Janakpur is also the origin of Mithila art and culture. The major attraction of Janakpur is Janaki Mandir, the three-storied structure made entirely of stone and marble in Rajput architecture. Inside the temple, beautiful statues of Ram and Sita are placed. It is said that nearby this temple the wedding ceremony of Sita and Ram took place which is called now Bibah Mandap.
The four days Pashupatinath Janakpur tour starts from Kathmandu. Upon your arrival in Kathmandu International Airport, you will be warmly welcomed by our representative then transferred to the hotel. Next day in the morning you visit Pashupatinath and Jal Narayan temple. In the afternoon you go for guided sightseeing tour of Swoyambhunath and Kathmandu Durbar Square.
On the 3rd day, you will fly to Janakpur in the morning. After darshan and puja at Janaki temple, you visit Bibah Manap and walk around Janakpur city. Then in the later afternoon, you fly back to Kathmandu. You leave Kathmandu on the 4th day catching a flight to your home country.
Pashupatinath Janakpur Tour Trip Note:
Pashupatinath Janakpur Tour is the available year around. As this is the private tour you can start this trip on your selected date. About the package price of this tour, it will be different according to your group size (the number of persons you travel together). Hence, for the price, you simply send us an inquiry with your group size. We back to you with the best price within 24 hours.
Ask our experts (Inquiry)
---