Hinuchuli Peak Climbing: 6441 m/21126 ft
20 Days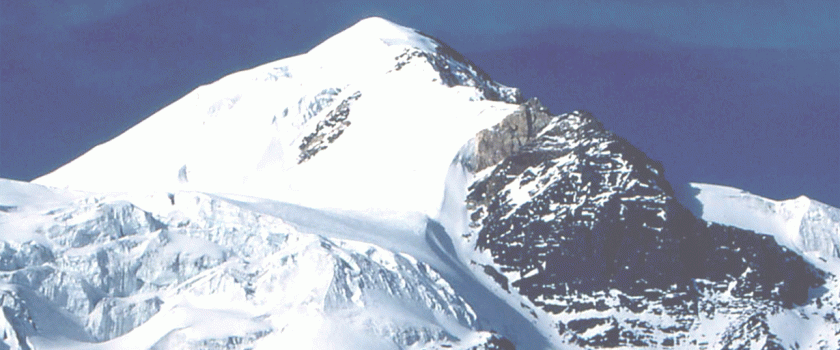 Trip Code: N-PT-24
Destination: Nepal
Season: From Oct to Nov & March to May
Max Altitude: 6441m/21126ft
Trip Starts/Ends: Kathmandu/Kathmandu
Transportation: Car/Coach/ Flight
Trip Grade:

Streneous
Trip Overview
---
Hinuchuli Peak Climbing is the summit journey of the fourth tallest peak amongst trekking peaks in Nepal. The height of Hinuchuli Peak is 6441m/21126ft from sea level.
Hinuchuli, also called by Himchuli, is located in Annapurna Himalaya Range connecting to the east face of Annapurna South. By look, it seems like an extension of Annapurna South. The eastern part of this peak overlooks the Modi River and guards the entrance of Annapurna Sanctuary.
The name of this peak 'Hiunchuli' was discovered by Jimmy Roberts, the pioneer of commercial trekking in Nepal.  He named three trekking peaks lies in the Annapurna Sanctuary. They are Hiunchuli, Tent Peak, and Fluted Peak.
Hinuchuli was firstly ascended by an American Peace Corps Expedition under the leadership of Craig Anderson in October 1971. They climbed it following the route of its southeast face.
Hinuchuli technically is not a challenging Peak to the summit. But sometime it may difficult to find out the route. There can also be rockfall and avalanche risk depending on the weather condition.
Hinuchuli has two summit routes: South East Face and North West Face Route. The South East Face is normal route. This route goes up via Hinko Cave. The North West Face route passes through Annapurna South Base Camp. The exact route can change depending on the conditions. It requires more experience with judging snow and general mountain conditions.
After a short drive from Pokhara to Nayapul, the trekking trip starts following the trail to Annapurna Base Camp. It passes the beautiful villages, forest, terrace field and the goes along the Modi River to enter Annapurna Sanctuary. After one day rest in Annapurna Base Camp two camps are set before to ascend the Hinuchuli Peak. After Summit you again join with the well-developed the trail of Annapurna Base Camp and return to Pokhara.
Hinuchuli Peak Climbing Trip Note:
Hinuchuli Peak Climbing is 20 days trip. It can be customized making it long connecting other trek routes of Annapurna Region. About trip cost Excellent Himalaya Trek always offer the best and competitive price for Hinuchuli Peak Climbing. The package price of Hinuchuli Peak Climbing will be different according to your group size (the number of persons you travel together). For the price, you simply send us an inquiry with your group size. We get back to you with the price at the earliest.
Ask our experts (Inquiry)
---