Welcome to Excellent Himalaya Trek and Expedition
Excellent Himalaya is recognized as the best trekking agency in Nepal, a top recommended trekking company based in Kathmandu and also one of the trustworthy Himalaya companies. Obviously, people who plan of trekking, tour and holiday in Nepal deserve the genuine, experienced and professional local company. We believe you are also in search of such a company. Truly, Excellent Himalaya Trek and Expedition is a leading travel company in Nepal run and promoted by local Tourism Experts and Sherpa guides. Lots of travel reviews from our happy visitors point out that Excellent Himalaya Trek is possibly the best choice for any wonderful travel experiences in Nepal as well as in Tibet, Bhutan, and India. We specialize in trekking and hiking in the Himalaya, leisure tour, family tour, spiritual tour, mountain climbing, helicopter tour, and various special interest trips. We deal with every traveler, no matter which age group they are, which countries they are from and what budget level they have. We cater to them the best holiday packages at a reasonable price in accordance with their interest and requirements. Hopefully, you will become our next guest and give us an opportunity to serve you like your holiday organizer. Have a Happy Travel and See you in Nepal.
Featured Himalya Trekking Packages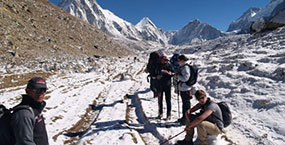 Everest Base Camp Trek
Everest base camp trek is a world-class hiking tour that brings to the foothill of Mount Everest. Truly Everest base camp tour is the exploration of the magnificent high mountains of the planet, impressive glaciers, a different culture of the Sherpas, distinctive landscape of the Himalaya region with its endangered ...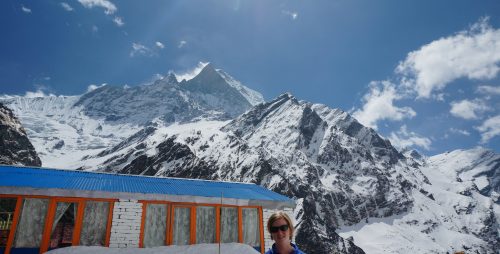 Annapurna Base Camp Trek
Annapurna base camp trek is an extensively famous hiking tour that leads to the base camp of Mount Annapurna. It's really amazing that Annapurna Base Camp is curved by a solid wall of snow-capped peaks and it seems like a mountain sanctuary. Thus Annapurna Base Camp trek is ...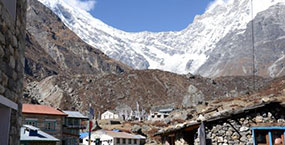 Langtang Trek
Langtang trek is a pleasing short hiking tour to the alpine Langtang valley. This beautiful valley surrounds by the majestic Himalayan peaks. The Langtang valley and its adjacent area are designated as Nepal's first National park in the Himalayan territory. The government of Nepal declared it in 1971 AD. Langtang trek ...
Featured Leisure Tour Packages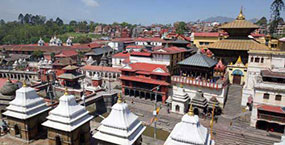 5 Days Nepal Travel: Kathmandu World Heritage Tour
Kathmandu is a wonderful destination with seven world heritage sites.  This tour grants you travel around those seven major heritage places in and around Kathmandu. Because of its historical values and unique architecture, UNESCO, the sister organization of the United Nations, have affirmed them as the World Heritage Sites. Further, ...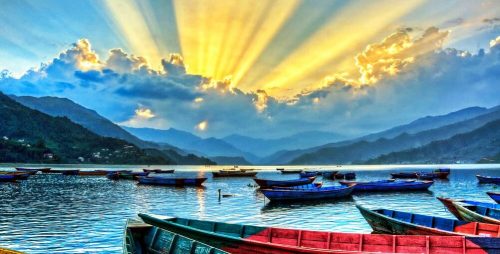 6 Days Nepal Tour: Wonderful Nepal
Wonderful Nepal- 6 days Kathmandu Pokhara Tour is a marvelous vacation trip in Nepal because it offers to discover exciting cultural and natural places of Nepal. This tour starts from walking around Thamel. It is a fascinating place of many souvenirs shops, restaurants, hotels, bars and cafes. Hence, many people ...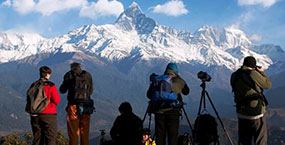 1 Week of Nepal Tour
Nepal is one of the very popular tourist destinations in the world as this is the country of Himalayas and also the nation of many beautiful natural as well as cultural places that are listed as World Heritage Sites by UNESCO. It is a fact that Nepal is not only ...
Featured Expedition Packages
Mountain from 8848m to 6700m Height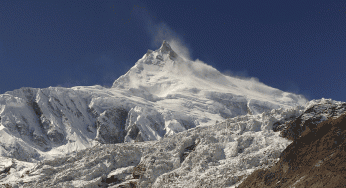 Manaslu Expedition: 8163 m/26781 ft
Manaslu Expedition is summit trip to the world's eighth highest mountain.  Elevated at the height of 8163m/ 26781ft, the Mount Manaslu is located in Gorkha, one of the districts to west Nepal. This mountain is in the ridge of the Mansiri Himalayan Range and it is in approximately 64 km ...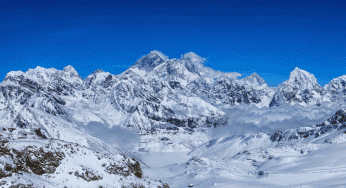 Everest Expedition: 8848 m/29029 ft
Everest Expedition is obviously the dream of all mountaineers because it is their ultimate attainment. Mount Everest, at 8848m/ 29029ft, is the top of the mountains in the world. It is located in the Mahalangur Himalayan Range of Nepal. The present official height of 8,848m/29,029ft was established by the Indian ...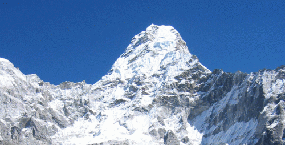 Amadablam Expedition: 6812 m/22349 ft
Amadablam Expedition is the climbing to one of the most attractive mountains in the world. Standing in a unique pyramid shape, the height of Mount Amadablam is 6812 meters/22349 feet from the sea level. This mountain is situated south of Mt. Everest and Mt. Lhotse in Khumbu zone of Nepal. The ...
Featured Peak Climbing Packages
Mountain from 6600 to 5500m Height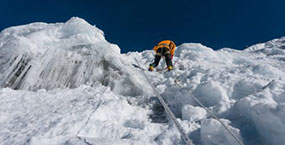 Island Peak Climbing: 6189 m/ 20305 ft
Island Peak Climbing is one of the most popular trekking expeditions in Nepal. The mission of this adventurous journey is a climb to the top of Island Peak and also to visit the Mount Everest Base Camp and Kalapathar. Indeed, Island Peak is the busiest trekking peak in Nepal. This peak ...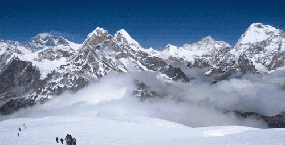 Mera Peak Climbing: 6461 m/ 211907 ft
Mera Peak Climbing is the summit journey of Mera Peak. Mera Peak (6470 meters/ 21247 feet) is the tallest trekking peak in Nepal. This is the most climbed trekking peak after Island Peak. Mera Peak can be climbed without past mountaineering experience. Mera Peak climbing is not like a walk ...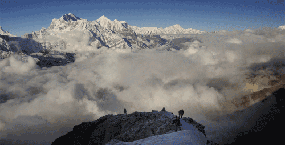 Pisang Peak Climbing: 6091 m/19980 ft
Pisang Peak Climbing is an admired peak journey to the Pisang Peak (6092 meters/ 19987 feet). The Peak 'Pisang' is located in the territory of Annapurna Conservation above Pisang village on the way to Thorong La Pass in the opposite of Mt. Annapurna Second. It is naturally formed in the ...
Nepal Travel Packages by Theme
Travellers Review

It's my dream from my childhood to reach the base camp of Mount Everest. By reading several travel books I knew it needs one experienced trek organizer for the best trip experience. I talked with a couple of friends who already did it. They recommended me Excellent Himalaya Trek and ...Read More

My husband and I did Nepal Tour 7 nights 8 days in the first week of April 2018. The trip was fantastic. We visited Kathmandu, Pokhara, and Chitwan. Before we fixed this trip Mr. Suman, the manager, he sent us detail on various trips to Nepal in the email. He ...Read More

I finished Annapurna circuit trek including Poon Hill last November 2017. It was the awesome trekking that I had ever done in my life in terms of perfect Himalayan views, beautiful villages, nice local people and several sceneries. My trek was organized by Excellent Himalaya Trek and Expedition.  Before the ...Read More