4 Days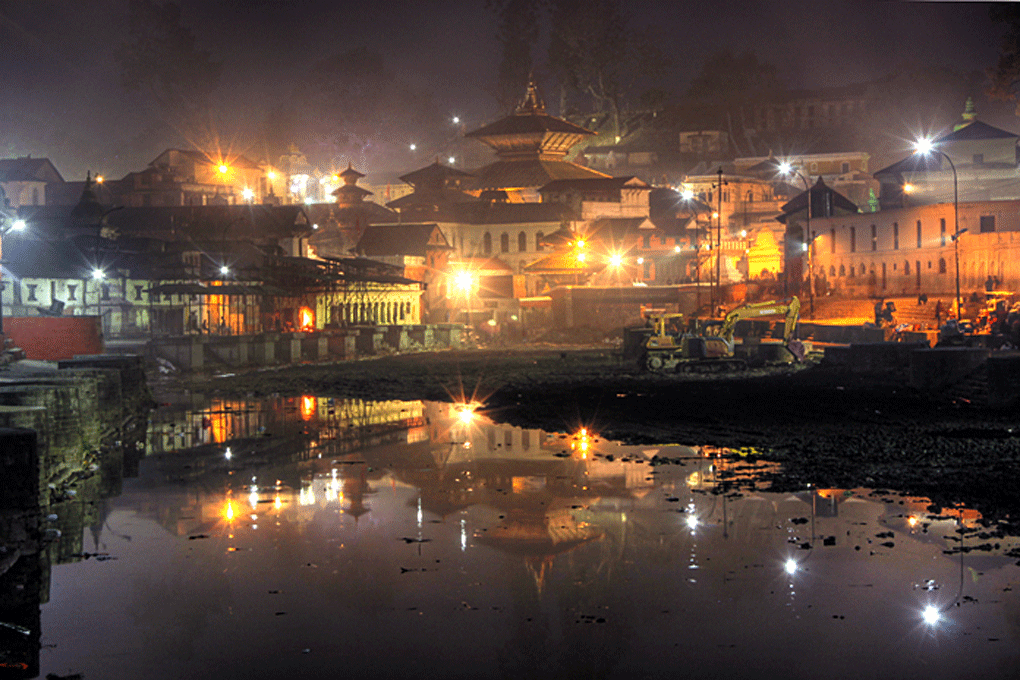 Trip Code: N-PIT-20
Destination: Nepal
Season: Available Year Around
Max Altitude: 2175 meter/ 7135 feet
Trip Starts/Ends: Kathmandu/Kathmandu
Transportation: Car
Trip Grade:

Pilgrimage Tour

Trip Attraction:

Culture, Himalayas & Wildlife, Wieieieieieies
Trip Overview
---
Pashupatinath Tour is the spiritual journey to Pashupatinath temple of Kathmandu. Pashupatinath is the most honored God of Nepal located on the bank of the Bagmati River 3 km east of Kathmandu city. The word Pashupatinath has been formed by three Sanskrit words Pashu, Pati, and Nath.
Pashu denotes animal, Pati means protector and Nath represents God. Pashupatinath is hence regarded as the protector of all the living animals. As described in Hindu book 'Himvatkhanda' one day Lord Shiva grew tired of his palace atop Mt. Kailash and so went in search of a place where he could escape to. He discovered Kathmandu Valley and came here to live disguising himself as a deer.
Later Vishnu became able to know Shiva and appeal to return back Kailash. But Shiva in the form of deer denied. Vishnu grabbed him by his horns but they shattered into pieces. Then Vishnu used the broken horns to form a Linga on the bank of the Bagmati River which is a present statue of Pashupatinath temple.
After many years people founded temple covering this Shiva Linga. It is believed that Pashupatinath temple was built in the 5th century. At present Pashupatinath has become big complex rather than just a temple because of many temples and statues around it. Here is the rule that Non-Hindus are not allowed to enter the main temple.
The Pashupatinath tour 3 nights 4 days starts from Kathmandu. Upon arrival in Kathmandu arrival, you will be warmly welcomed by our representative. He escorts you to transfer to your hotel. Next day in the morning you visit Pashupatinath temple. After darshan and puja at the temple, our guide escorts you to visit Bhaktapur Durbar square, the old palace area with many temples and monuments.
After Bhaktapur, you will be headed to Nagarkot hill station for night halt. You enjoy the sunrise and beautiful Himalayan panorama at Nagarkot then to drive back Kathmandu with a sightseeing tour of Patan city. On the fourth day, you leave Kathmandu catching a flight to your home country.
Pashupatinath Tour Trip Note:
Pashupatinath Tour is available year around. Hence, you can start this trip on any date that you want. Excellent Himalaya Trek and Expedition organize Pashupatinath tour for individuals, couples, families, and group of friends. The package price of this holy trip will be different according to your group size. So, for the price please email us with mentioning the no. of people travel together. We get back to you with the best price within 24 hours.
Ask our experts (Inquiry)
---