Maratika Tour: Halesi Tour
6 Days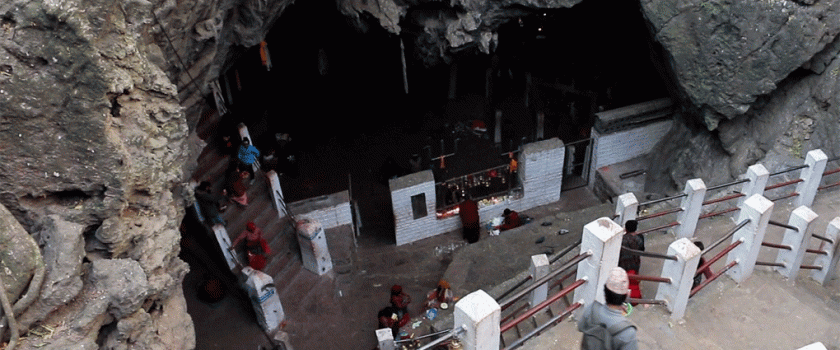 Trip Code: N-PIT-16
Destination: Nepal
Season: Available Year Around
Max Altitude: 3,100 ft. – 4,734 ft.
Trip Starts/Ends: Kathmandu/Kathmandu
Transportation: Private Jeep/ Coach
Trip Grade:

Pilgrimage Tour

Trip Attraction:

Culture, Himalayas & Wildlife, Wieieieieieies
Trip Overview
---
Maratika Tour also famous as Halesi Mahadev Tour is one of the recognized holy journeys of Buddhists as well as Hindus. The sacred Maratika Cave is located in Khotang district in Nepal which is around 232 km of distance from Kathmandu.
According to Buddhist Legend in the mysterious Maratika Cave Padmasambhava also called Guru Rinpoche and his consort Mandarava attained the Vidyadhara of longevity. It means here they received blessings of long life.
Likewise, according to Hindu mythology Lord Shiva when he was chased by Demon Bhasmasur took shelter in this cave. Bhasmasur had such power that to whomever he touches the head their body would have vanished into ashes.
Actually, he got this power blessed from Lord Shiva. Then he made a plan to use that power making of Lord Shiva vanished. Later Lord Vishnu came into this cave with the appearance of beautiful lady dancer and encouraged the demon to touch his head by himself while teaching him to dance. The demon did as same way and made disappeared himself. Eventually, the life of Shiva saved.
Inside Maratika Cave there is the idol of Shiva Lingam famous as Halesi or Haleshi Mahadev. Somebody says Halesi is Pashupatinath of eastern Nepal. It has a belief that visiting the cave and worship of Shiva Lingam fulfill the one's wish. Hence many numbers of pilgrims come to visit this cave.
Maratika Cave Halesi Tour starts the drive from Kathmandu after following one-day sightseeing tour of World Heritage Sites of Kathmandu Valley (Boudhanath, Swoyambhunath, Pashupatinath and Kathmandu Durbar Square).
The drive is through newly built BP highway. Reaching Khurkot it catches Pushpalal Madhya Pahadi Lok Marg which is mountain road goes via Ghurmi, Jayaram Ghat.
After around 9 to 10 hours of drive, you reach Maratika Cave/ Halesi Mahadev. Next morning you visit the cave and worship Halesi Mahadev and return back to Kathmandu following the same road to Kathmandu.
Maratika Tour Trip Note:
Maratika Tour / Halesi tour can start on any date and time of the year. As this is the private tour you can start this trip on your selected date.
About the package price of this tour, it will be different according to your group size (the number of persons you travel together). Hence, for the price, you simply send us an inquiry with your group size. We back to you with the best price within 24 hours
Trip Reviews

My husband and I did Nepal Tour 7 nights 8 days in the first week of April 2018. The trip was fantastic. We visited Kathmandu, Pokhara, and Chitwan. Before we fixed this trip Mr. Suman, the manager, he sent us detail on various trips to Nepal in the email. He explained features of each trip. Finally, we selected 8 days trip as it includes cultural heritage, nature, and wildlife. As he told us in the email we experienced a lot here. It is amazing… the temples, palaces built before many centuries in Kathmandu, beautiful Himalayan vista, lake, cave and museum in Pokhara, exciting elephant back safari and jungle activities in Pokhara. Suman arranged us the good hotel, comfortable transport, knowledgeable guide in every place. We loved Nepal and its tourism diversity. Thank so much Suman and your team for your excellent expertise. See you again soon for next trip.
Maja Karlsson
Sweden
Ask our experts (Inquiry)
---