Kailash Tour with Lhasa Everest Base Camp
16 Days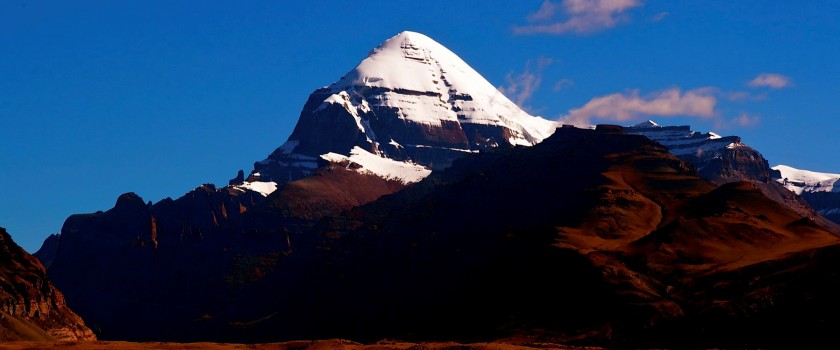 Trip Code: T-KM-11
Destination: Tibet
Season: From May to September
Max Altitude: 5723 meters/ 18776 feet
Trip Starts/Ends: Kathmandu/Kathmandu
Transportation: Car/ Bus
Accomodation: Hotel/ Guest House
Trip Grade:

Scenic Tour

Trip Attraction:

Culture, Himalayas & Wildlife, Wieieieieieies
Trip Overview
---
Kailash tour with Lhasa Everest Base Camp is the combination trip of three foremost tourist destinations of Tibet. They are Lhasa (The capital city of Tibet Autonomous Region, China which has the glorious history of over 13 centuries with many inspiring world heritages); Everest Base Camp (Northern foothill of Mount Everest, the earth's tallest mountain); and Mount Kailash (The most sacred mountain of Asia's four major religions- Hinduism, Tibetan Buddhism, Bon, and Jainism is considered as the center of the world).
Kailash tour begins by the panoramic mountain flight from Kathmandu to Lhasa. In Lhasa, you will have guided sightseeing of Potala Palace (Palace of Dalai Lama), Jokhang Temple (The most sacred temple in Tibet) and Barkhor Market (Ancient round street market). Then you start the scenic drive on Tibetan plateau heading to the Everest Base Camp.
In Everest Base Camp you will have a lifetime experience to be face-to-face with the world's tallest mountain. Subsequently, you continue your drive towards west Tibet passing small Tibetan settlements and nomadic herdsman roaming across the wide arid plains.
Before Mount Kailash, you visit beautiful high altitude Sacred Lake "Mansarovar". After savoring the beauty of this big lake and holy bath in the lake you move to the base camp of Mount Kailash. From here you start circuit trekking of this holy mountain which takes two and half days to complete it.
After the end of kora trip, you will get back to Lhasa and then Kathmandu following the same incoming procedure. Lastly, you end this trip in Kathmandu.
Trip Note of Kailash Tour with Lhasa EBC:
Nepal is the only international destination for Tibet from where tourists can direct travel to Tibet. Lots of tourists visit Tibet from Kathmandu, the capital of Nepal.
In order to go Tibet from Kathmandu, all tourists must take Chinese Visa from Chinese Embassy of Kathmandu. We do ourselves all the tasks to obtain your Chinese visa. For the information of Chinese Visa click here . Also please contact us for any further information and the Price of Mount Kailash Tour with Lhasa EBC:
Ask our experts (Inquiry)
---