1 Night 2 Day Hiking Around Kathmandu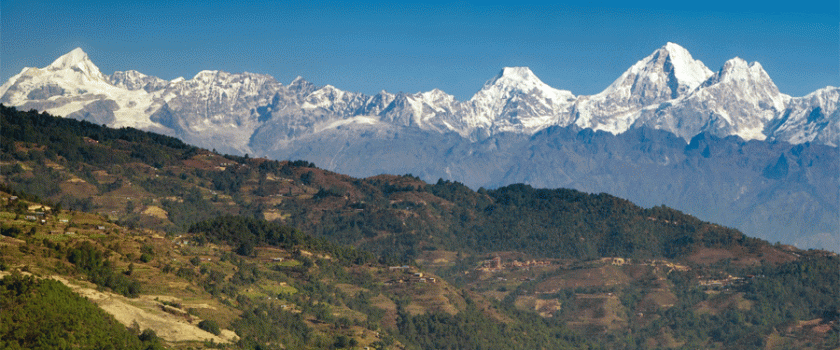 Trip Overview
---
1 night 2 day hiking around Kathmandu is a very popular short trek in Nepal. It is scenic, exciting and out of the city life. It also grants to explore the beautiful Himalayan panorama, village lifestyle of Nepal and the mountain terrain.
The trekking starts from Sundarijal, a 25 km driving distance from Kathmandu city, which is the gateway to this scenic trek.  From Sundarijal you start your trekking and enter Shivapuri National Park. This park is the popular watershed region and the largest assets of drinking water supply in Kathmandu. Likewise, the park includes some religiously significant temples for the Buddhists and Hindus.
Similarly, the Park is sandwiched between the temperate and subtropical climate area which is also rich in wild lives and plants with oak, pine, and rhododendron as well as many varieties of orchids and mushrooms. Also, a great array of butterflies, bird species, rare animals whose life is under threat such as jungle cat, sloth bear, leopard, monkeys, etc. are found in the park.
During trekking, your first overnight will be at mountain lodge in Chisapani. From Chisapani you hike to Nagarkot, a popular hill station and much-preferred destination for many foreigners. Nagarkot lies in the hilltop at 2175 meters. It provides wonderful sunrise and views of snow-capped Himalayan ranges including Manaslu, Langtang, Dorje Lakpa, Choyu, Sisapangma, Gauri Shankar and Everest also.
In Nagarkot, you end the hiking. Afterward, you drive back to Kathmandu by car. Nagarkot to Kathmandu is 35 km of driving distance. From Chisapani to Nagarkot is around 7 hours of hiking.
Itinerary
Day 01: Drive from Kathmandu to Sundarijal. Drive 1 hr. Trekking from Sundarijal to Chisapani. Altitude 2300 meters. Walking 4-5 hrs. Overnight at Tea House in Chisapani.
Day 02: Trekking from Chisapani to Nagarkot. Altitude 2175 meters. Walking 7 hrs. Drive from Nagarkot to Kathmandu. Drive 2 to 2:30 hrs.
We have various package price options for 1 night 2 days hiking around Kathmandu. Please contact us for the best price by submitting the below inquiry form or by email to [email protected] or you may contact us by WhatsApp/ Viber in this no. +977 9851203181. Once we get a message from you, we will get back to you as soonest possible.
Ask our experts (Inquiry)
---